50th ANNIVERSARY YOUTH ART CONTEST (published 3/18/2018)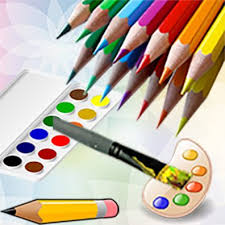 The Anniversary Committee is sponsoring an Art Contest for the children and youth of the parish. There are five age categories from preschool through high school students. Applications are being handed out at CCD Classes and are also available at the Information Booth and the table in the Narthex.
Art work must be Faith-Church related and must be submitted by April 22nd . The following weekend the parishioners will vote for the best in each category as the art work is displayed.
---
50th ANNIVERSARY COMMITTEE CALENDAR (published 3/11/2018)
This year, 2018, is our parish 50th Anniversary year  and we have a number of activities planned to celebrate this milestone in our parish.
Some of the activities and plans are listed here. More information on each of them will be published as they come closer.
• March/April: we will be sponsoring a youth art contest about the Church and its celebrations.
• There are statutes of Our Lady of Victory that have been acquired and will be raffled off to people who attend the different functions.
• A Parish Pictorial Directory, Anniversary Edition, is planned for the summer. Times and dates for picture taking will soon be announced.
• A parish wide BBQ is planned for August 26th so that all families can enjoy a celebration of our anniversary.
• Parish Youth Day is set for September 9th where carnival of games and activities are planned.
• Anniversary Mass & formal dinner at the Stroudsmoor is set for Sunday, September 23rd . Bishop Bambera will be the main celebrant of the Mass. Invitations will be mailed soon.
• A Parish Mission led by Franciscan  Missionary, Fr. Kevin Cronin will take place October 14-17th.
As these activities come closer, information will be sent out to everyone with more particulars of the events
---
February 24th, 2018
50 ANNIVERSARY COMMITTEE MEETING is  Monday February 26th beginning at 7:00 P.M. in the church hall.
More detailed reports will be given concerning the activities of  our anniversary. Finalized dates for having pictures taken for our Parish Pictorial Directory, Invitations for the formal dinner, final menus for the general parish party will be just some of the items discussed. It's getting closer to our grand celebration. Sunday,  September 23 will be our anniversary Mass with Bishop Bambera followed by a formal dinner and reception. Exact details and times of all the events and activities will soon be mailed to everyone.
---